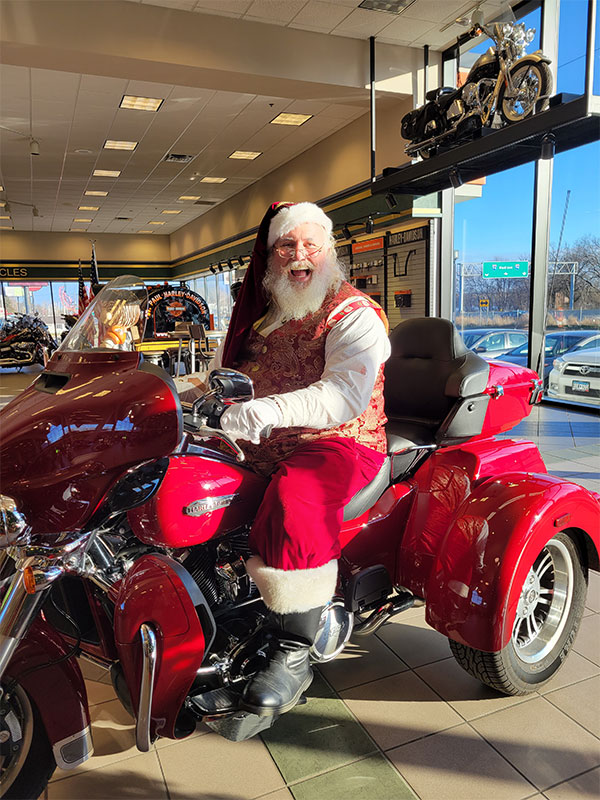 What better way to celebrate your employees than with a visit from Santa Dan? Corporate events can be stuffy and a bit boring, but Santa Dan can change all that! Hire Santa Dan to come to your next corporate event to provide entertainment and to help get your employees into the spirit of Christmas.
Santa Dan Livens Up Your Corporate Event
You can hire Santa Dan to do all sorts of fun activities with kids and adults alike. A few of the things Santa Dan often does at corporate events include:
Have Santa Dan pass out holiday gifts to employees
Lead a sing along of some of your favorite Christmas songs
Read classic Christmas stories to kids
Take photos with family members or colleagues (using your own camera).
Spend time with kids learning what they're planning to ask Santa for Christmas
Santa Dan's Schedule Fills Up Fast!
Because of the popularity of Santa Dan in the Minneapolis area, his holiday schedule fills up fairly quickly. While he'll always do his best to work your community event into his schedule, sometimes it's just not possible. For this reason, it's best to schedule Santa Dan with as much advance notice as possible. In fact, many of Santa Dan's clients book him year after year because of his wonderful spirit and commitment to truly embody the spirit of Christmas at each event he attends.
Make Your Corporate Event the Talk of the Office Thanks to Santa Dan
It's critical that your employees know and understand their value at your company. One way to show how much you appreciate your employees is by throwing a nice corporate event around the holidays. As you plan for your next corporate event this holiday season, why not hire Santa Dan to help get everyone into the holiday spirit? We're confident that your employees and their families will be blown away by the warm and gentle spirit of Santa Dan. It's hard to not get into the spirit of Christmas when you're standing shoulder to shoulder with someone as jolly and genuinely compassionate as Santa Dan.
Contact Santa Dan for Your Next Corporate Event
Santa Dan is happy to book corporate events all year round. While the holidays are no doubt his most busy time, he'll happily come to your community event anytime throughout the year. Make this year's event one for the ages by hiring Santa Dan. To check Santa Dan's availability feel free to give him a call directly at (651) 334-2395.